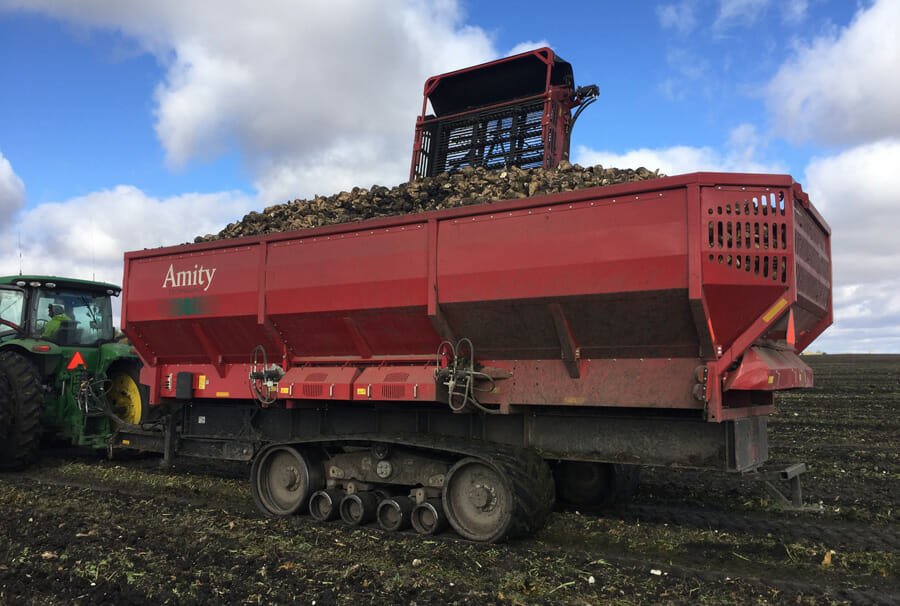 Capable of unloading 6 to 30 tons per minute, the Amity sugar beet cart quickly turns your trucks and gets them back on the road, no matter the field conditions. Whether your field is wet or dry, this cart reduces field compaction and beet damage to maximize your harvesting efficiency.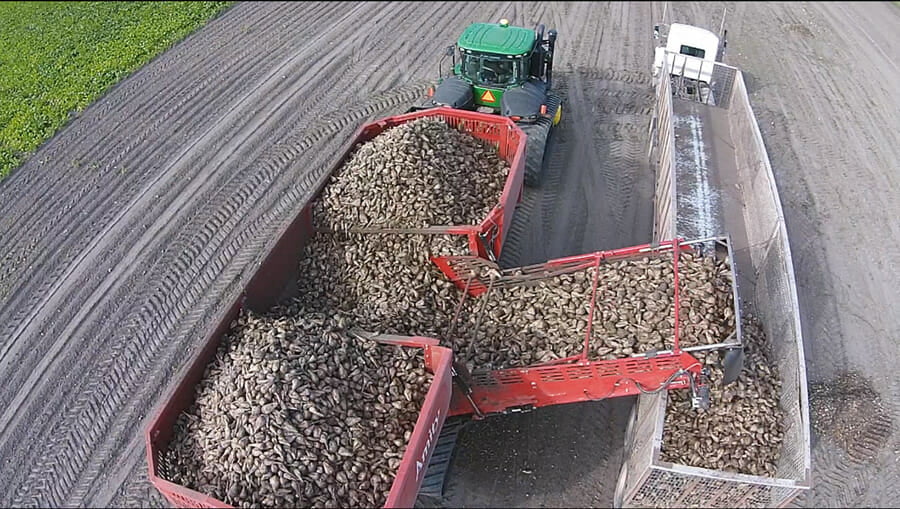 The 35-ton capacity of the beet cart will quickly and efficiently build a clamp or fill a truck.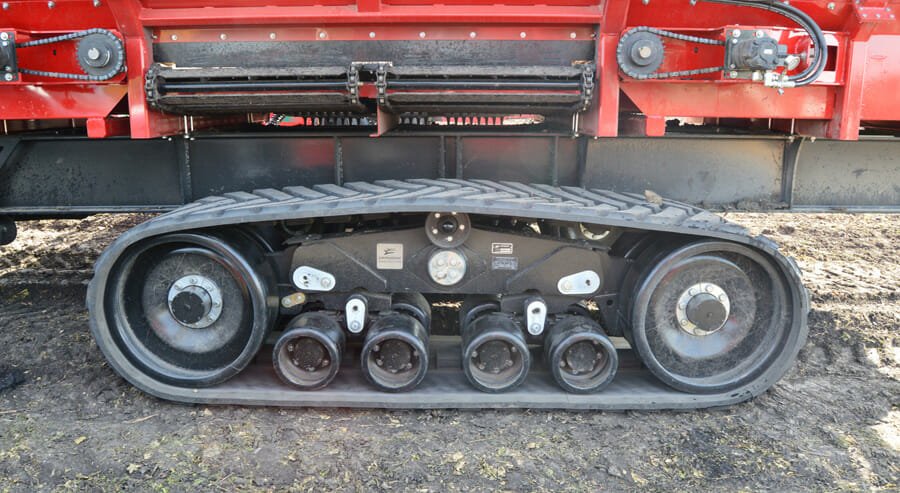 The Amity beet cart tracks have a 79-83% ground pressure reduction vs. tires.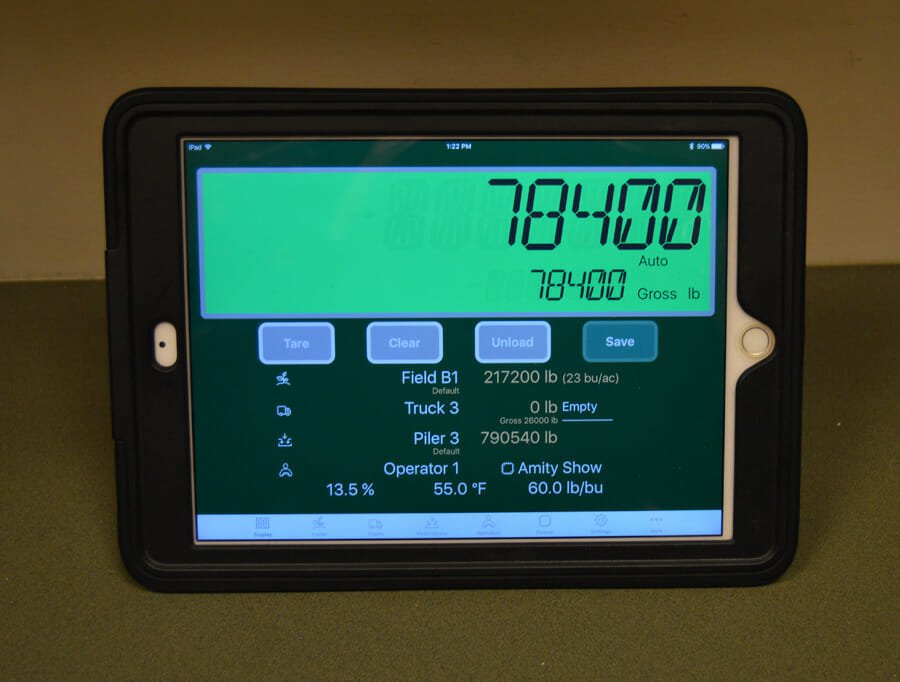 The optional wireless scale will ensure your trucks leave full, not overweight.
SUGAR BEET CART SPECIFICATIONS
Unloading Speed

6 to 30 tons/minute

Capacity
35 tons
Power Required (PTO)
300 hp
Maximum Transport Speed
15 mph
Track Measurements
3' x 11' 4"
Hydraulic Remotes
4
Hydraulic Capacity
45 gpm
Hydraulic Pressure
2,700 psi
Field Position
Length
35'
Width
11' 6"
Height
19'
Transport Position
Width
11' 6"
Height
12'
Discharge
left or right